Contact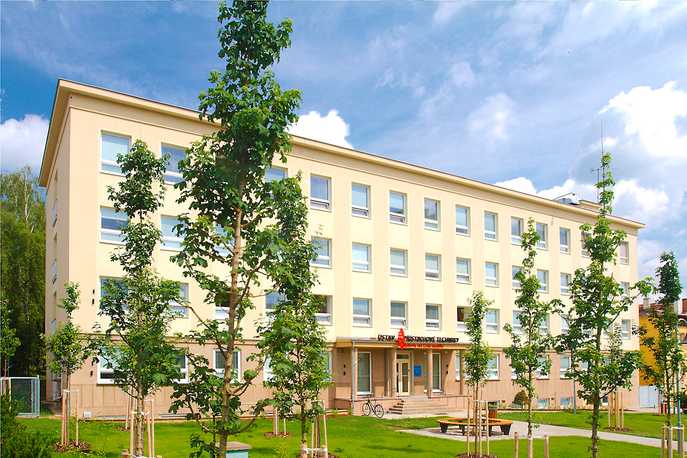 General information
Official title: Ústav přístrojové techniky AV ČR, v. v. i.
Translation of title: Institute of Scientific Instruments of the CAS
Official abbreviation: ISI CAS
Address:
Ústav přístrojové techniky AV ČR, v. v. i.
Královopolská 147
612 00 Brno
Česká republika

phone: +420 541 514 111
email: institute@isibrno.cz
IČ (Identification Number): 68081731
DIČ (VAT number): CZ68081731
Mailroom
Ústav přístrojové techniky AV ČR, v. v. i.
Královopolská 147
612 00 Brno
Česká republika

Office hours: 9:00 - 14:00
E-mail: secretary@isibrno.cz
Data Box ID: 8c4npnh

The mailroom accepts electronic documents in these formats: doc(x), xls(x), ppt(x), pdf, odt, odp, txt, rtf, jpg, png, tiff, gif, avi, mpg, wav, mp3.
The documents must be smaller than 5 MB for e-mail, 10 MB for Data Box.
The mailroom accepts electronic documents delivered on: CD, DVD, USB Flash disk.
The mailroom doesn't accept files containing malicious code, compressed, encrypted, password protected, damaged, incomplete or executable.
Registration information
Registration: Register of Public Research Institutions, kept by the Ministry of Education of the Czech Republic (MSMT CR), Portfolio no. 17113/2006-34/ÚPT more information
Bank information
Bank account (CZK): 372707963 / 0300
IBAN code: CZ85 0300 0000 0003 7270 7963
BIC code: CEKOCZPP

Bank account (EUR): 175940715 / 0300
IBAN code: CZ76 0300 0000 0001 7594 0715
BIC code: CEKOCZPP

Accounts are maintained at Československá obchodní banka, a.s., Veveří 111, 616 00 Brno, the Czech Republic.
Next contacts
  Find us on Facebook.
Transport
Connection from the Main Railway Station: tram stop 12 Skácelova stop (the stop is across the street from ÚPT).
Connection from the Bus Station: bus 67 Skácelova stop (stop is in front of the entrance to the ÚPT).
Other public transport links: buses 44 and 84, trolleybus 30, Skácelova stop.